[The Guardian]
US economy stumbles by creating just 75,000 jobs in May – business live
Dollar slides after America only created 75,000 new jobs last month, weaker than the 175,000 expected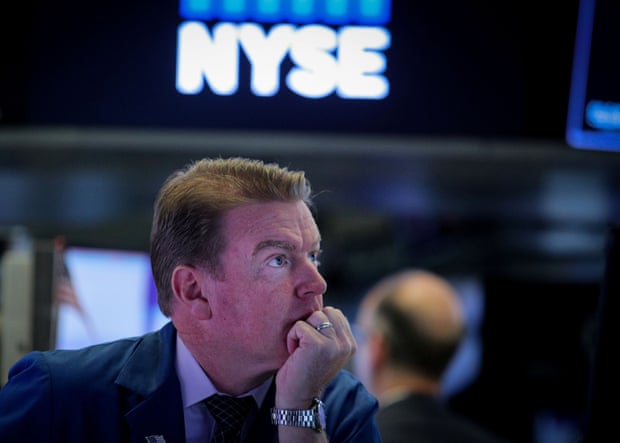 Ding ding! The New York stock market is open for business, and shares are rising.
Investors are shrugging off the weak jobs report (details start here), and banking that the Federal Reserve will ride to the rescue with an interest rate cut soon.
Here's the early prices:
Dow Jones industrial average: up 119 points or 0.46% at 25,840
S&P 500: up 13 points or 0.48% at 2,857
Nasdaq: up 40 points or 0.55% at 7,656
Stephen Hubble, Chief Analyst at Centtrip, suspects the first cut could come later this month:
"Disappointing non-farm payrolls have now joined inflation and trade tensions as matters of concern for the US economy. 75,000 jobs were added in May against an average forecast of 175,000, which shows that the poor read in February was not just a one-off blip and that Trump's tariffs rhetoric is highly likely to be having a negative impact on the much-lauded US labour market.
"What will the Fed's response be when it convenes for a regular meeting on 19 June? Will it change its forward guidance, increasing the likelihood of an interest rate cut in July? Or it may decide to bite the bullet and get ahead of the market."
Read the coverage live: The Guardian
Image credit: The floor at the New York Stock Exchange. Photograph: Brendan McDermid/Reuters