Dollar weakens on market reset expectations
Gold is back in demand as the Federal Reserve signals the possibility of an imminent interest rate cut.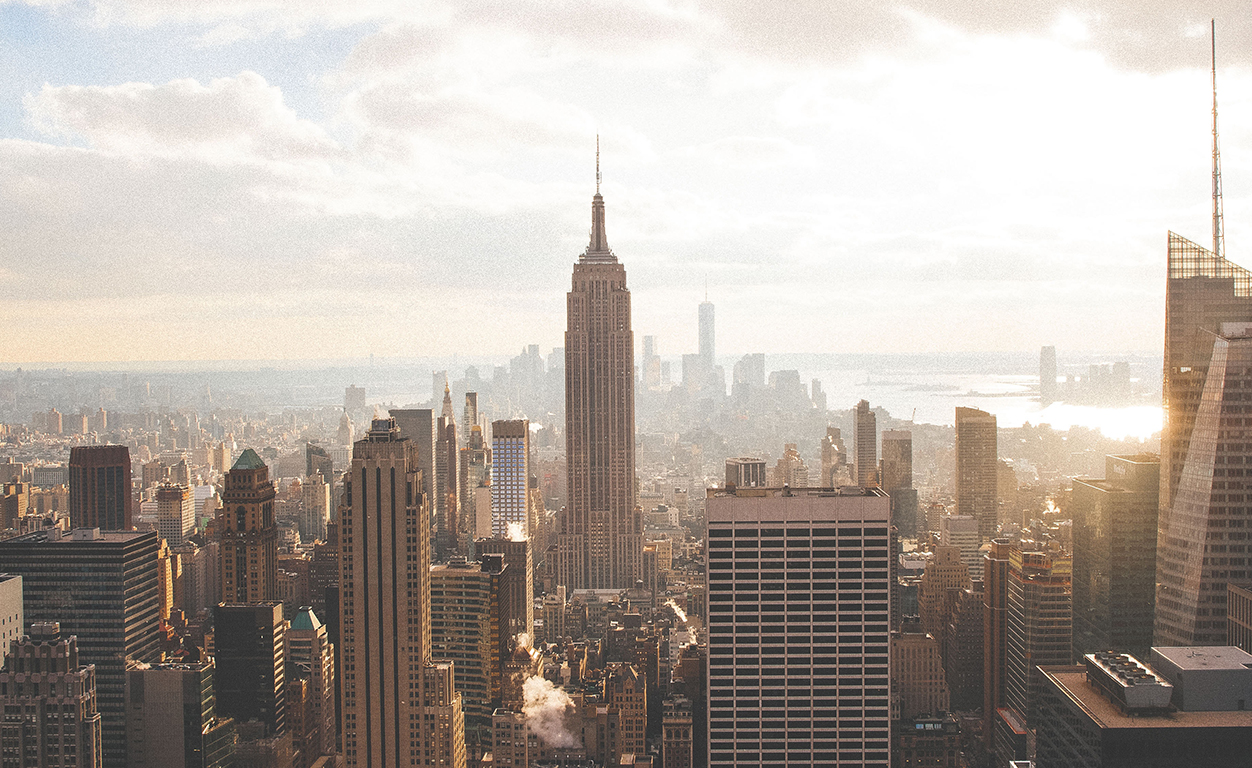 The Dollar is on the back foot this morning and is poised for a weekly loss against major currencies after the Federal Reserve joined the chorus of other central banks across the globe with plans to cut interest rates in the light of flagging economic growth.
The Dollar Index, which measures the greenback against its peers, was down by 1.0 per cent on the week at 96.586. With a drop in benchmark 10-year Treasury yields below 2 per cent and a rise in gold to a near-six-year high suggested the US currency could face continuous selling pressure.
The S&P 500 Index yesterday, 20 June hit a record high amid excitement over the prospects of a rate cut. Analysts suggested the price level was supported not by fundamentals but rather by hype and hopefulness about monetary policy changes.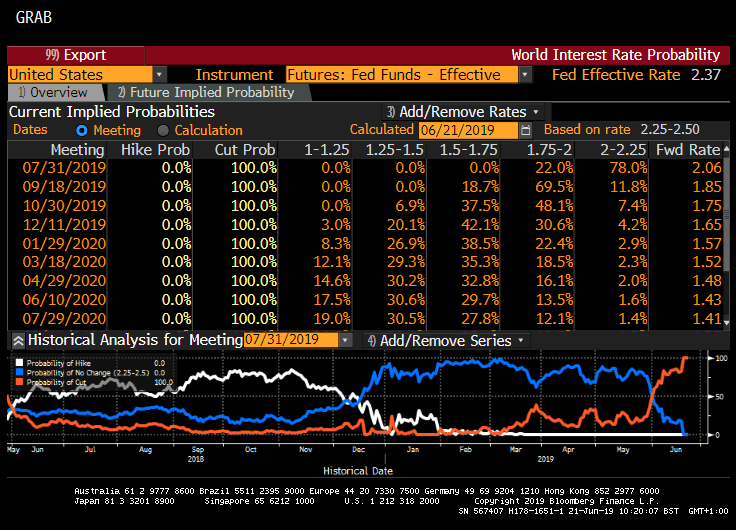 Credit: Bloomberg
Fed funds futures are pricing in at least two rate cuts before the end of this year, with the first one anticipated as early as in July.
The focus will shift to the US and China and whether or not they can resolve the ongoing trade row at the G20 summit in Osaka, Japan next week. Analysts say chances of a decisive breakthrough are low.
Meanwhile, gold is set for its biggest weekly gain since late April 2016, partly as a result of increased tensions between the US and Iran. President Donald Trump yesterday approved military strikes against Iran before changing his mind.
The Bank of England (BoE) struck a less dovish tone than other central banks, having voted unanimously to keep interest rates on hold at 0.75 per cent and stuck to its rhetoric that rates would need to rise, so long as the UK avoids a no-deal exit from the European Union.
Related Insights
"Case for more accommodative policy has strengthened" – says Powell
Data provided by